Nonostante la rapida crescita dei social media e di altri canali di marketing digitale, la posta elettronica rimane ancora lo strumento di vendita e marketing più potente ed efficiente che supera qualsiasi altro canale. Infatti, con un potenziale ritorno sull'investimento fino al 4400%, l'email marketing ha dimostrato di essere il modo migliore per attirare e fidelizzare i clienti sia per le piccole imprese che per le grandi organizzazioni. Le seguenti statistiche di email marketing dimostrano chiaramente che il successo dei tuoi sforzi di vendita dipende in gran parte dal fatto che e come utilizzi la posta elettronica nella tua strategia di marketing digitale.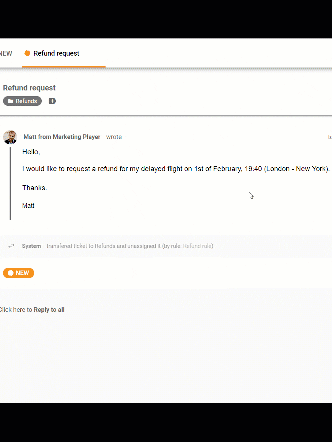 Perché l'email rimane il miglior canale di vendita
Il 72% delle persone preferisce ricevere contenuti promozionali tramite e-mail, rispetto al 17% che preferisce i social media.
Il 61% dei consumatori preferisce essere contattato dai brand tramite e-mail.
Il 90% delle e-mail viene recapitato nella casella di posta del destinatario previsto, mentre solo il 2% dei tuoi fan di Facebook vede i tuoi post nel feed delle notizie.
È 5 volte più probabile che il tuo messaggio venga visualizzato tramite e-mail rispetto a Facebook.
Hai 6 volte più probabilità di ottenere un click-through da una campagna email rispetto a un Tweet.
Quando si tratta di acquisti effettuati a seguito della ricezione di un messaggio di marketing, la posta elettronica ha il tasso di conversione più elevato (66%) rispetto a social, direct mail e altri canali.
Il 4,24% dei visitatori dell'email marketing acquista qualcosa rispetto al 2,49% dei visitatori dei motori di ricerca e allo 0,59% dei social media.
Il valore medio degli ordini dei clienti tramite posta elettronica è almeno tre volte superiore a quello dei social media.
A livello globale, il 30% degli esperti di marketing cita l'email marketing come il ROI più elevato.
10 modelli di email per il tuo team di vendita e marketing
L'utilizzo di modelli di posta elettronica già pronti può semplificare il lavoro e aumentare le prestazioni. Ecco 10 modelli di email di vendita di base che puoi modificare per il tuo settore, prodotto, cliente o potenziale cliente. Dalla prospezione e follow-up a freddo al coinvolgimento della tua base di clienti esistente con diversi tipi di e-mail promozionali, questi modelli possono essere un ottimo punto di partenza per le tue campagne di email marketing di help desk e comunicazioni di vendita in uscita.
Email di lead in entrata
Email di presentazione delle vendite
E-mail di follow-up del potenziale cliente
Email di lancio di un nuovo prodotto
Email del programma fedeltà
E-mail di upselling
E-mail di offerta di aggiornamento
Email dell'offerta di compleanno del cliente
Email offerta vacanze
Ready to put our sales templates to use?
LiveAgent is the most reviewed and #1 rated help desk software for small to medium-sized businesses. Try it today with our free 14-day trial. No credit card required.
Free Trial
Torna ai modelli