Ogni azienda ha a che fare con clienti arrabbiati e che si lamentano ogni tanto. Qualunque sia la ragione dell'insoddisfazione del cliente, una risposta adeguata e tempestiva può fare la differenza tra mantenere fedele un cliente frustrato o perdere completamente la propria attività. Considerando che il 95% dei clienti insoddisfatti tende a condividere brutte esperienze con gli altri – personalmente o attraverso i social media/siti di recensioni, sapere come trattare i clienti arrabbiati e come rispondere in modo professionale è un must-have per chiunque lavori su posizioni rivolte al cliente.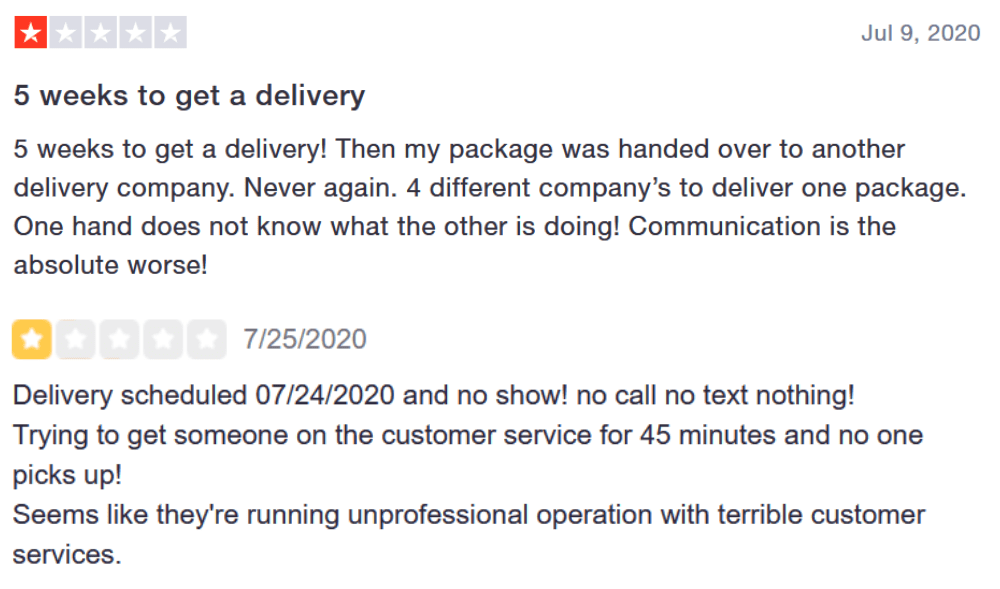 Come rispondere ai clienti insoddisfatti
Quando si risponde a un'e-mail di un cliente arrabbiato, ci sono alcuni punti chiave da ricordare e includere nel messaggio:
Rispondi il prima possibile per evitare di diffondere il passaparola negativo.
Chiedi scusa per l'esperienza negativa del cliente, mostra empatia e comprensione.
Assumiti la responsabilità di qualunque cosa la tua azienda possa aver fatto di sbagliato.
Fornisci una spiegazione per la situazione, se possibile, e assicurati che non si ripeta.
Offri qualche incentivo, uno sconto ragionevole o un rimborso nel caso.
Incoraggia il cliente a rispondere con ulteriori domande, commenti o dubbi.
8 Modelli di e-mail del servizio clienti per rispondere a clienti arrabbiati/che si lamentano
Per gestire le frustrazioni e i reclami dei clienti in modo fluido e senza sforzo, è possibile utilizzare i seguenti modelli di risposta e-mail per alcuni dei problemi più comuni che possono verificarsi. Assicurati tuttavia di personalizzare ogni messaggio tenendo conto della situazione unica di ogni cliente.
Il cliente ha avuto una scarsa esperienza con il servizio
Il cliente è insoddisfatto dell'acquisto
Gestire un ritardo di consegna
Il cliente ha ricevuto gli articoli sbagliati
Nessuna risposta alla precedente email del cliente
Il cliente richiede un'eccezione
Il cliente ha lasciato una recensione negativa
Il cliente se ne va
Ready to answer angry customers?
LiveAgent is the most reviewed and #1 rated customer satisfaction software for small to medium-sized businesses. Try it today with our free 14-day trial. No credit card required.
Free Trial
Torna ai modelli